The U.S. Armed Forces transitioned to an all-volunteer military force on July 1, 1973, in the waning years of the Vietnam War. As part of this decision, the national draft was repositioned as part of America's national defense strategy to serve as a deterrent and support military readiness if Congress and the President determine the Department of Defense requires additional military personnel.
The success of the all-volunteer force and those serving today is apparent; In recognition of the 50th anniversary of the last draft call in December 1972, and the conception of the all-volunteer military in July 1973, we salute those individuals who were drafted or volunteered and served America with great honor, courage, and commitment in times of war and peace.
—————————————————–
The Selective Service System is honored to present the Stories of three soldiers who were drafted and served America during the Vietnam War with great courage and honor. Here is Jerry Prater's story:
Jerry Prater was born on October 18, 1943, in Lamar County, Alabama. He was drafted on December 12, 1966 and spent two years in the United States Army. After completing basic training in Louisiana, Mr. Prater was deployed to Vietnam in May 1967. After spending one year as a combat infantryman in Vietnam, and six months at Ford Hood in Texas, Mr. Prater was released from active duty on December 11, 1968.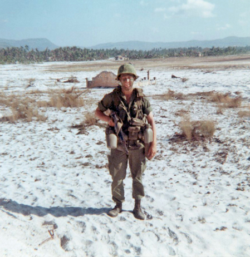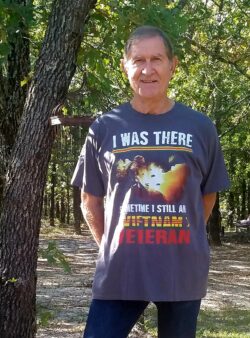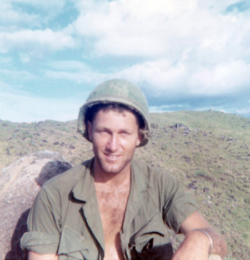 "When I reflect on my experience and talk to some of my buddies that were in my platoon and our company, I tell them that while I was in the Army I hated every second of it. But now, I wouldn't trade those two years for anything. It was really hard when I was [In Vietnam]."

"But when it was over, I look back on what we did together, and remember that serving as a configuration combat infantryman in the Army helped increase my self-confidence tremendously."
In addition to sharing his personal perspective about his time in the military, Mr. Prater took a moment to talk about the importance of the Selective Service System to our Nation.
"It is absolutely important to maintain the Selective Service System because you never know what's going to happen. I think that every male should register at age 18 just in case there is ever a circumstance where the military needs more men to serve."
In civilian life after the military, Mr. Prater worked in administration management positions over a period of 18 years. He later changing career paths, spending the next 19 years as a legal administrator and executive director for five different law firms.
After retiring at age 70, Mr. Prater began reconnecting with those who served in the Vietnam War. This prompted the creation of http://vnwarstories.com/, a blog that provides Vietnam veterans an opportunity to share their stories and connect with fellow veterans.
If you enjoyed Jerry Prater's story, click the link below to discover more from this series.