On May 18th, 2023, Joel C. Spangenberg, Acting Director of Selective Service, delivered remarks at the Arlington National Cemetery (ANC) to commemorate the 106th anniversary of the Selective Service System and presented a wreath at the gravesite of General Lewis Blaine Hershey to memorialize his life and service to our nation.
Acting Director Spangenberg stated,  "General Hershey's legacy, coupled with the accomplishments of Selective Service directors who followed, motivates our agency to continue improving and modernizing for the future, while also enhancing our readiness."
"We remain as relevant today as we were decades ago, when the Military Selective Service Act was first passed into law."
As part of its enduring mission, the Selective Service continues to register men in a fair and equitable manner, while modernizing its systems and implementing new innovative processes through existing procedures.
Innovation remains a key element of success for the Agency, and this past year, the Agency advanced its modernization efforts by delivering new tools for employees and registration customers while enhancing the cybersecurity data protections.
Currently, registration with the Selective Service is the most publicly visible program during peacetime that ensures operational readiness in a fair and equitable manner.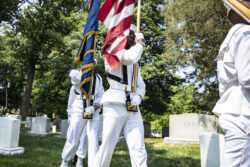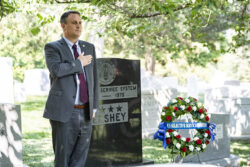 Acting Director Spangenberg emphasized that everything the Selective Service System does is linked to the Agency's support to the Department of Defense and America's national security interests, stating, "As a Readiness organization, we deliver on the promise to maintain a vital national strategic capability to the Nation. We remain ready for immediate mobilization and transition to full operation if directed to do so by the President and Congress. This includes ensuring opportunities are made available to conscientious objectors to serve America as part of an Alternative Service Program in lieu of serving in the military." 
As a central piece  of its mission, the Selective Service System  stands ready to support the Department of Defense's efforts to maintain the military end-strength necessary for "backstopping diplomacy, confronting aggression, deterring conflict, projecting strength, and protecting the American people, as articulated in the National Security Strategy and emphasized by the National Defense Strategy.
Watch Acting Director Spangenberg present a wreath at Arlington National Cemetery to commemorate the 106th anniversary of the Selective Service and honor General Lewis Blaine Hershey below.